The ABUCM Career Center provides job seekers the ability to search open positions, post a resume and set up alerts. Employers may place open employment opportunities as well as search resumes from job seekers. The Career Center is powered by YMCareers.
CONTINUING MEDICAL EDUCATION
Exam Master has partnered with the ABUCM and the Medical Society of Delaware to provide a special CME program for professionals working in Urgent and Ambulatory Care Settings. It is a fast and effective CME program to help urgent care professionals improve their practices while earning CME credit in a fast, efficient and economical format.
DEVELOPING AN URGENT CARE CENTER
The ABUCM has developed a guidebook, Developing an Urgent Care Center, designed to assist those looking to enter the Urgent Care market. Developing an Urgent Care Center is a comprehensive guidebook for new owners who plan to open an Urgent Care Center as well as veterans who are looking for ways to improve their practice. This collection of data is a rich resource that will assist you with opening and operating your Urgent Care Center.

Focus Treatment Solutions specializes in highly effective disinfection technology to help address infectious viral and bacterial pathogens. Hypochlorous Acid (HOCl) is non-toxic and environmentally-friendly, patient-safe, and an EPA registered disinfectant antibacterial/antiviral. This powerful disinfection technology can help to combat COVID-19.
HEALTHCARE COMPLIANCE AND EQUIPMENT SOFTWARE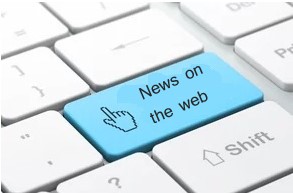 URGENT CARE NEWS FROM THE WEB

Interesting news from across the web.
ABUCM maintains a large database of documents to utilize in your Urgent Care Center such as Urgent Care Center Protocols, Workman's Comp Exam Forms, Medical Assistant Forms, Treatment templates, and more.

2813 S. HIAWASSEE RD., SUITE 206
ORLANDO, FL 32835
407-521-5789

UptimeHealth provides compliance software to help create operational efficiencies. UptimeHealth is the only company in the market that simplifies and automates the management of operational compliance practices required by urgent cares.